*Page not found? Here is the Foxglove home page - number 2.
Free Novels
Short Stories
Satire
Poetry
Web fiction from Internet journalist Andrew Starling
Download Free eBooks
Dead Pan and Joe Progress
The god Pan comes to Earth and because of his goats legs is mistaken for a genetically modified organism. He becomes famous, appears on a couple of TV shows, and tries to defeat his rival Joe Progress, a thoroughly modern deity.
More Details
.
Vince's Desire
The story of a battle between an overbearing artificial intelligence, Vince, and his inventor, Graham. Vince lives inside the world's computers, and decides to give himself the digital equivalent of a sex drive.
More Details
Field of Reeds
Raymond Kite invents an electronic method of measuring the human soul. Not everybody thinks this is a wonderful idea. Includes religious judgement scenes, with an ending based on the Egyptian Book of the Dead.
More Details
Online Short Stories
Online Short Stories
Online Short Stories
More Foxglove
More Foxglove
More Foxglove
The god Pan: Arcadian Lord of the flocks and pastures; and computer agony aunt...
on the origin of the world wide web
on the gender of computers
on the desktop icon cleanup wizard
on poor search engine results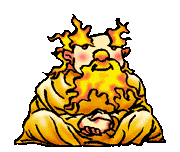 The World's
first
second not very interactive DHTML cartoon strip -
BillGenie
Ancient Foxglove
Ancient Foxglove
Ancient Foxglove
External links
External links
External links